Paragon Vintage Teacup & Saucer Set Heavy Gold Sweet Pea Floral Antique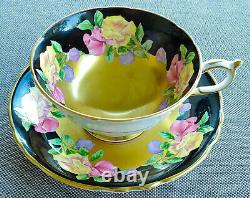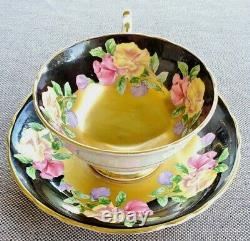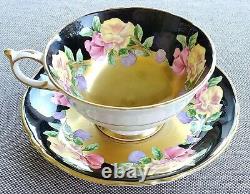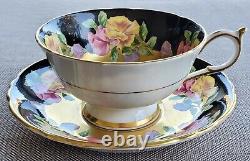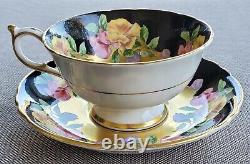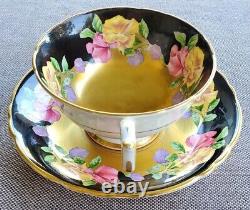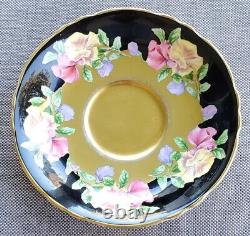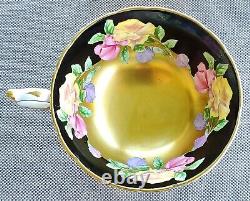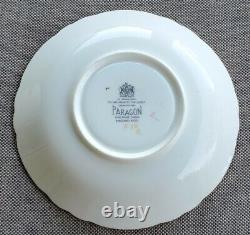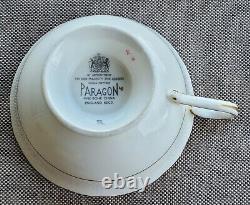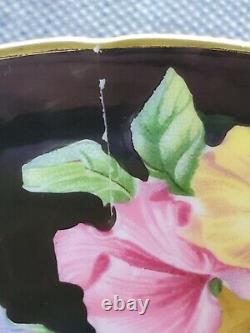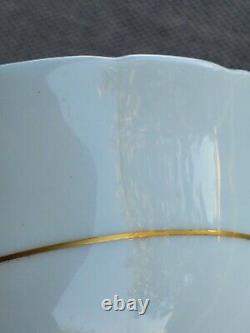 BLACK WITH HEAVY GOLD & SWEET PEA FLORAL PATTERN. ONE OF THE RAREST PARAGON SETS EVER PRODUCED! I HAVE SCOURED THE INTERNET, AND HAVE NEVER SEEN ANOTHER ONE LIKE IT ANYWHERE.
PLEASE NOTE THAT THAT THE CUP DOES HAVE A HAIRLINE CRACK (PLEASE REFER TO PHOTOS). OTHERWISE, COSMETIC CONDITION IS AS PICTURED.
THE SAUCER SHOWS NORMAL / LIGHT WEAR. IT DOES NOT HAVE ANY CRACKS, CHIPS or CRAZING, AND IT DOES "PING" WHEN TAPPED. IF YOU ARE A COLLECTOR OF PARAGON, OR EXTREMELY RARE VINTAGE TEACUP & SAUCER SETS, THEN PLEASE TRUST ME WHEN I SAY THAT YOU ARE NOT GOING TO WANT TO MISS OUT ON THIS LISTING. THIS MAY VERY WELL BE THE ONE AND ONLY CHANCE THAT YOU WILL EVER HAVE AT OWNING A SET WITH THIS PATTERN.