Exceptional Antique Hand-Painted Porcelain Tea & Dessert Set, Flowers PRICE DROP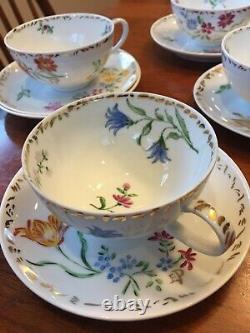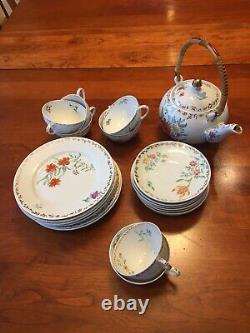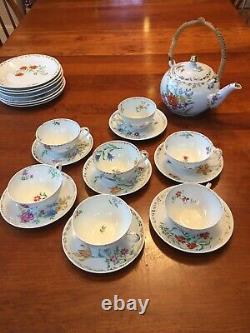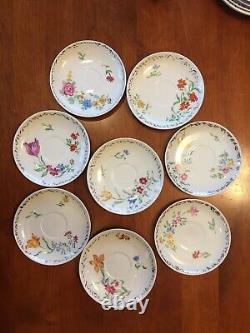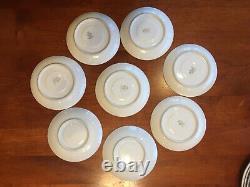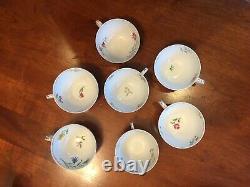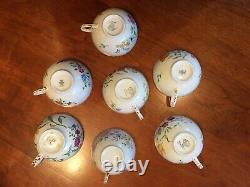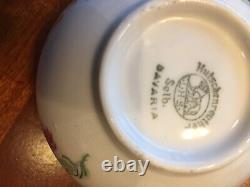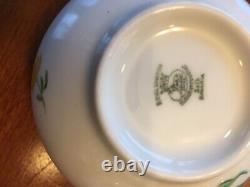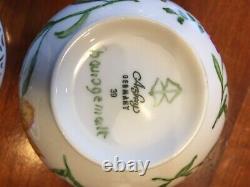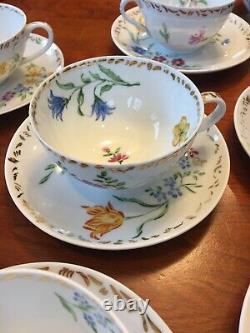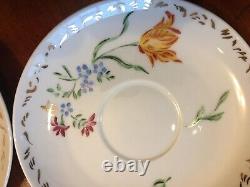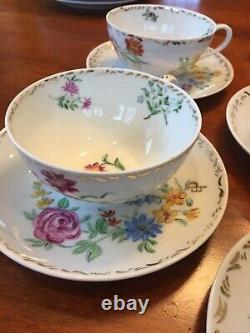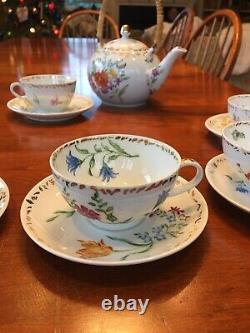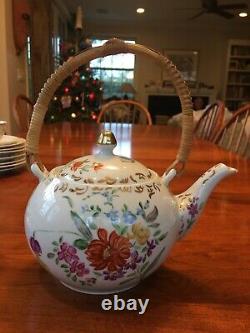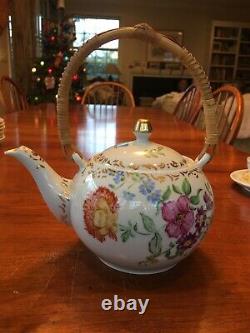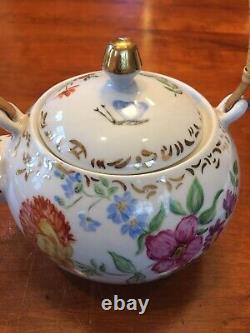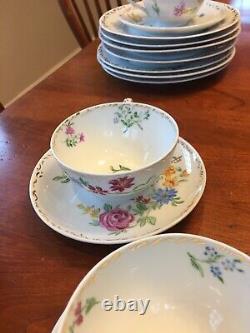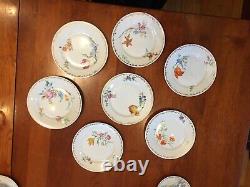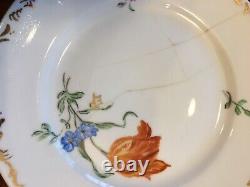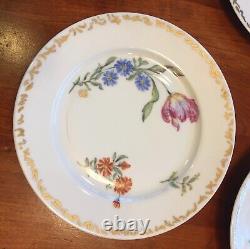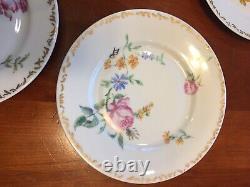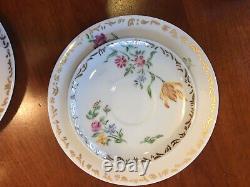 Here is a gorgeous hand-painted porcelain tea-and-dessert set, with one teapot and lid, 7 teacups, 8 saucers, and 7 dessert plates. The set was painted onto pieces from a few different Bavarian porcelain companies.
One plate has cracks under the glaze: see photo. One saucer is not totally flat (see the photo of a saucer atop a plate). It is perfectly functional, but anyway, that leaves 7 perfectly flat saucers to go with 7 tea cups and 7 dessert plates. Other than that, the set is in perfect condition. Please look at the photos and video to see how charmingly the flowers have been painted, with a delicate brush, a sensitivity to color, and a fascination for portraying different varieties of blossoms, in different states of blooming. The artist added an interesting gold border to her pieces, and there is a single blue butterfly to survey the floral kingdom, poised on the teapot's lid. Since this tea-and-dessert set is unique, it can't really be dated, except to note that women were painting such dish sets a century and more ago. I have one that was painted for my grandmother by a friend, around maybe 1910, and this set has a similar feel. It is rare to come across such a lovely tea-and-dessert set. Please let me know if you have any questions, and I will be happy to answer them.