Antique Ludwigsburg Tea Cup & Saucer, 1765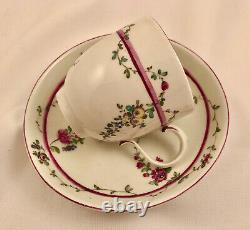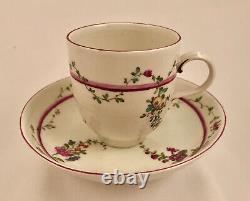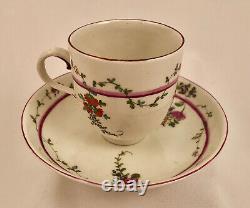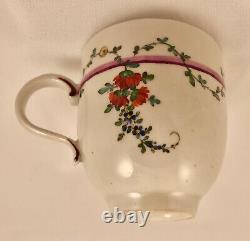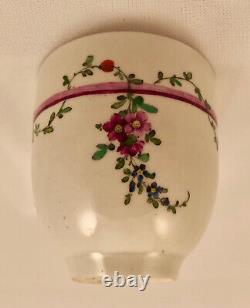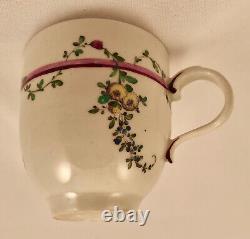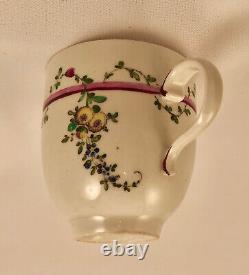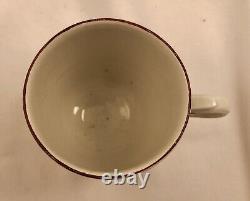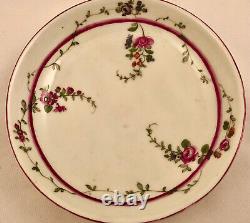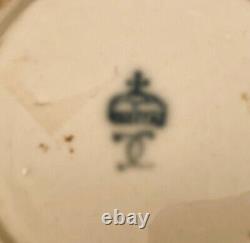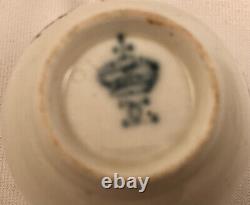 This porcelain tea cup and saucer was produced in Germany by the Ludwigsburg Porcelain Manufactory in 1765. Wurttemberg established the factory at Ludwigsburg palace in 1758.
The saucer has a diameter of 5 inches and is 1 1/4 inches deep. The cup is 2 5/8 inches tall with a diameter of 2 1/2 inches. This delicate hand made porcelain is hand painted with tendrils of colorful flowers and foliage cascading across the porcelain. They are attached to vines that twist around a puce colored ribbon.
Puce accents are on the rims and handle. It has the appearance of fine European antiquity. The Post Office requires this.